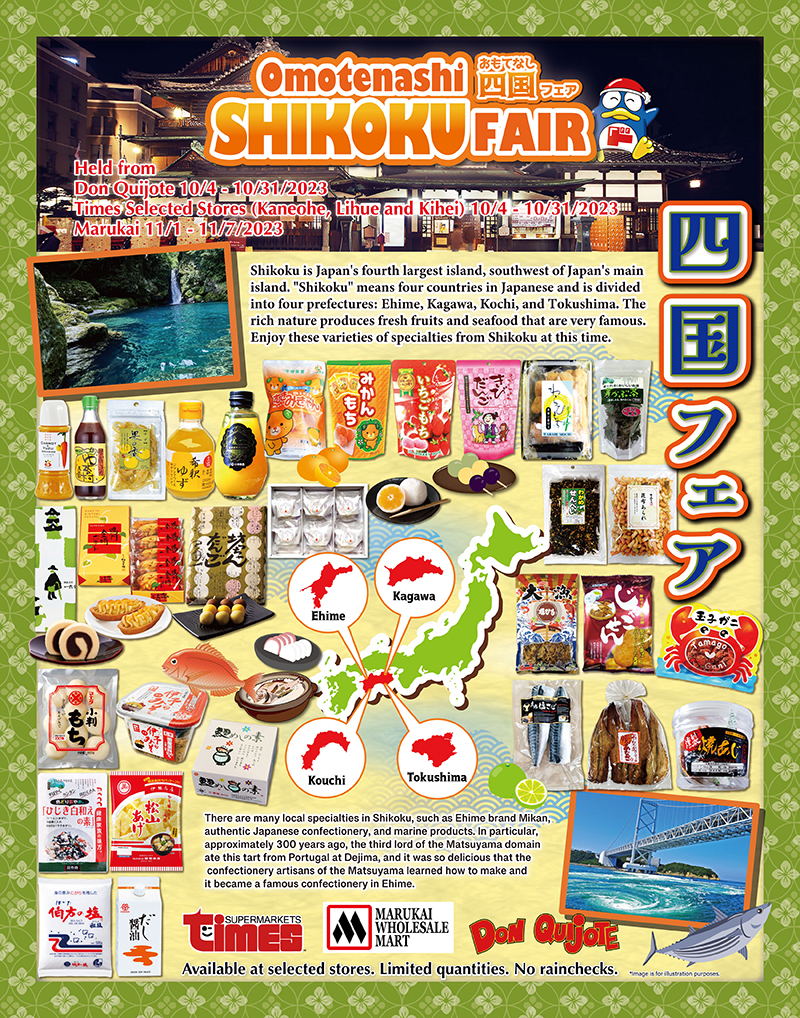 Ehime/Shikoku Fair Products
Featuring popular food items from Ehime/Shikoku island in Japan. We will have seafood, seaweed products, sauces, Mikan tangerine juice, snacks, desserts and more! Hurry in for the best selection. Products are available at all Don Quijote locations, while supply lasts.
Mahalo to everyone who came to the special event at the Honolulu store!!